TECHNICAL MANAGERS
Optimize cylinder condition using HJL technical services
50 %
AVG. REDUCTION OF CLOC
USD 50,000
AVG. ANNUAL SAVINGS PER VESSEL
12-24 MO.
AVG. RETURN ON INVESTMENT
GROW YOUR SERVICE BUSINESS
Cylinder lubricaton for every engine
Hans Jensen Lubricators is the leading provider of cylinder lubrication systems for 2-stroke marine engines. We're the only supplier of cylinder lubricators to both MAN, J-Eng (MHI) and WinGD (Wärtsila/Sulzer) engines, in the World.
Our lubricators can be chosen for new buildings or as retrofit. In the case of retrofit, the installation of our products is flexible meaning we can upgrade the Main Engine outside of the docking period. In fact, the majority of the installation can be done while the vessel is sailing, and only a part of the installation needs to be done while vessel is in port.
At HJL, we know that your priority is your vessel schedule, so we fit OUR job into YOUR schedule – not the other way around.
CLIENT CASE STUDY: HAFNIA
Tripling liner life time
Hafnia, a member of BW Group, upgraded the engine's cylinder lubrication system onboard their Medium Range Product Tanker, BW Egret, in January 2020. Liners previously had a wear rate that exceeded the maximum allowable limit.
Transparent partnership
We have experience working with Technical Managers and values long-term relationships built on mutual benefits and development. We offer our partners an extensive training program within product installation and maintenance as well as cylinder condition analysis.
Our digital lubrication platform HJ Smartlink™ takes cylinder lubrication online and presents live data on a number of parameters.
The data brings you full transparency of lubricator performance and allows for proactive actions for running as efficient as possible.
Backed by the leading, independent company within cylinder lubrication and condition analysis, you can develop your business even further into new value adding customer relations.
Calculate your savings potential
Discover the possibilities of optimizing client OPEX and extending TBO using Hans Jensen lubrication technology onboard your vessels.
Mitigating risk
The pace of changes within the maritime sector has never been as high as now. The green transition presents a number of challenges, some of which, are more obvious than others.
TOPIC: EEXI COMPLIANCE
Low load operation threatens cylinder condition
The most common method for EEXI compliance is Engine Power Limitation. This most likely means that the engine load is lowered by various means.
When the engine load is reduced, the original cylinder lubrication system reduces the injection frequency of the cylinder oil into the combustions chamber. In other words, the engine will run on "old" oil, during an increased number of "dry piston strokes" thereby deteriorating cylinder condition at reduced loads.
Here lies a serious risk of increased wear of the piston rings and liner. Read our article on how to mitigate this risk.
TOPIC: GREEN FUELS
Requires flexible lubrication technology
All new fuel types have reduced lubricity due to the desulfurization process which removes the natural lubricating properties of the fuel. The lack of lubricity needs to be compensated for by maintaining a thin and stabile oil film in order to prevent bore polishing and scuffing.
Our technology injects fresh cylinder lube oil during each piston stroke and utilizes atomizing spray of lube oil for optimal cylinder lubrication regardless of fuel type and load.

Reasons for choosing HJL
Reduce the risk of engine failure and liner scuffing
Close follow up by cylinder lubrication experts
Outperform budgets by exceeding savings targets
One lubrication system covering all engine types
Specialized knowledge
Global coverage and extensive support
Comprehensive training program
HJ SmartlinkTM – Online Live Monitoring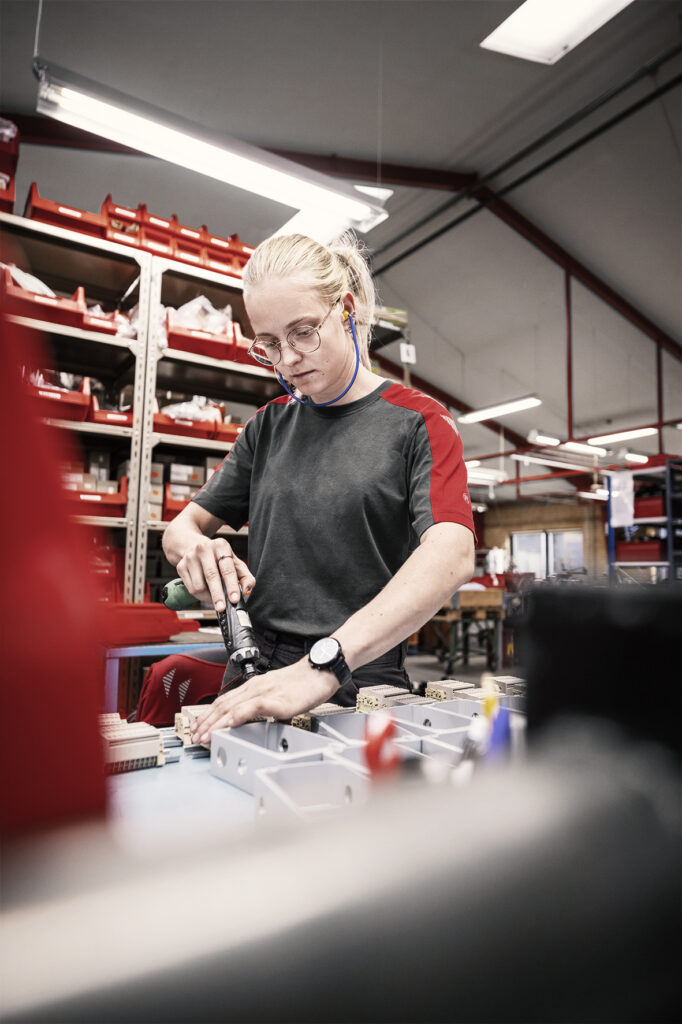 Would you like a detailed savings- calculation on your specific 2-stroke engine?
Our representative will get back to you shortly.